Aurora - Print
A romantic notion from it's inception, this painting is as if one's arms are wide open to a world of possibilities. Focused on the contrasting nature of the organic and how that can provide an escape to a dream-like place,"Aurora" travels out from the sea and into the clouds to explore the melding of worlds. 
This work is available as a custom-made reproduction. Select your desired print size, material and finishing options to suit your needs. Note, frame sizes are approximations as frame thickness varies by style. 
Install photo by designer and blogger Hayley Smith of "A House With Books" features a 36x46 canvas print of "Aurora" finished in white floater frame perched atop her fireplace mantel.
ABOUT CUSTOM REPRODUCTIONS
A reproduction or print is created from a digital capture of one of Julia's original paintings. The file is digitally printed on paper or canvas. This process allows for customization as each print is made-to-order. Please note that reproductions of paintings created with metallic paints or effects are NOT created with metallic ink. Because prints are made to order, we are unable to offer refunds or exchanges.
All sales are final. To learn more, visit the Reproductions and FAQs.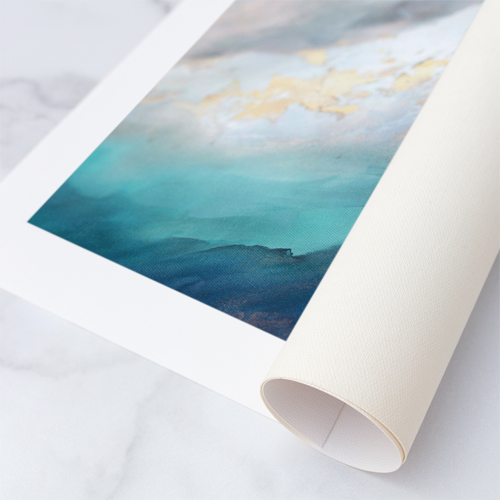 Unframed(Rolled)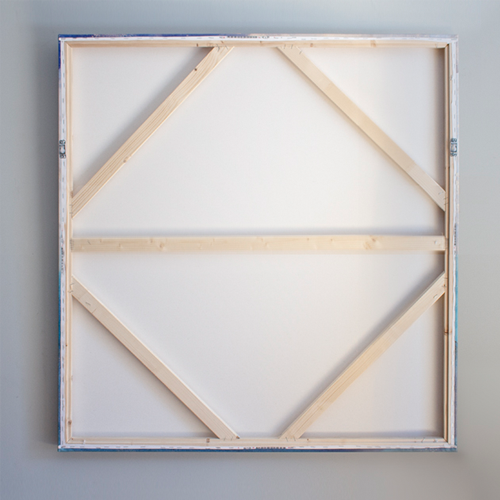 Gallery Wrapped
Framed
Aurora
I can't be more happy about this art piece :)
Aurora - paper print
I can't be more happy about this art piece :) Ellie order a 16x20 paper print of Aurora which was finished in the champagne frame.