We Begin With a Conversation
If you love Julia's work and want an original painting, but need a specific size or color palette then a commission might be the answer. Reach out and share with Julia your ideas and what you're hoping to achieve. Each commission begins with a conversation.

Feel free to share photos of your space and let Julia know which of her abstract or landscape paintings speak to you. 
Dive into the Details
Once you both decide to move forward, she'll dive into the details with you to explore how to make your artwork not only breathtakingly beautiful but also superbly meaningful and personal.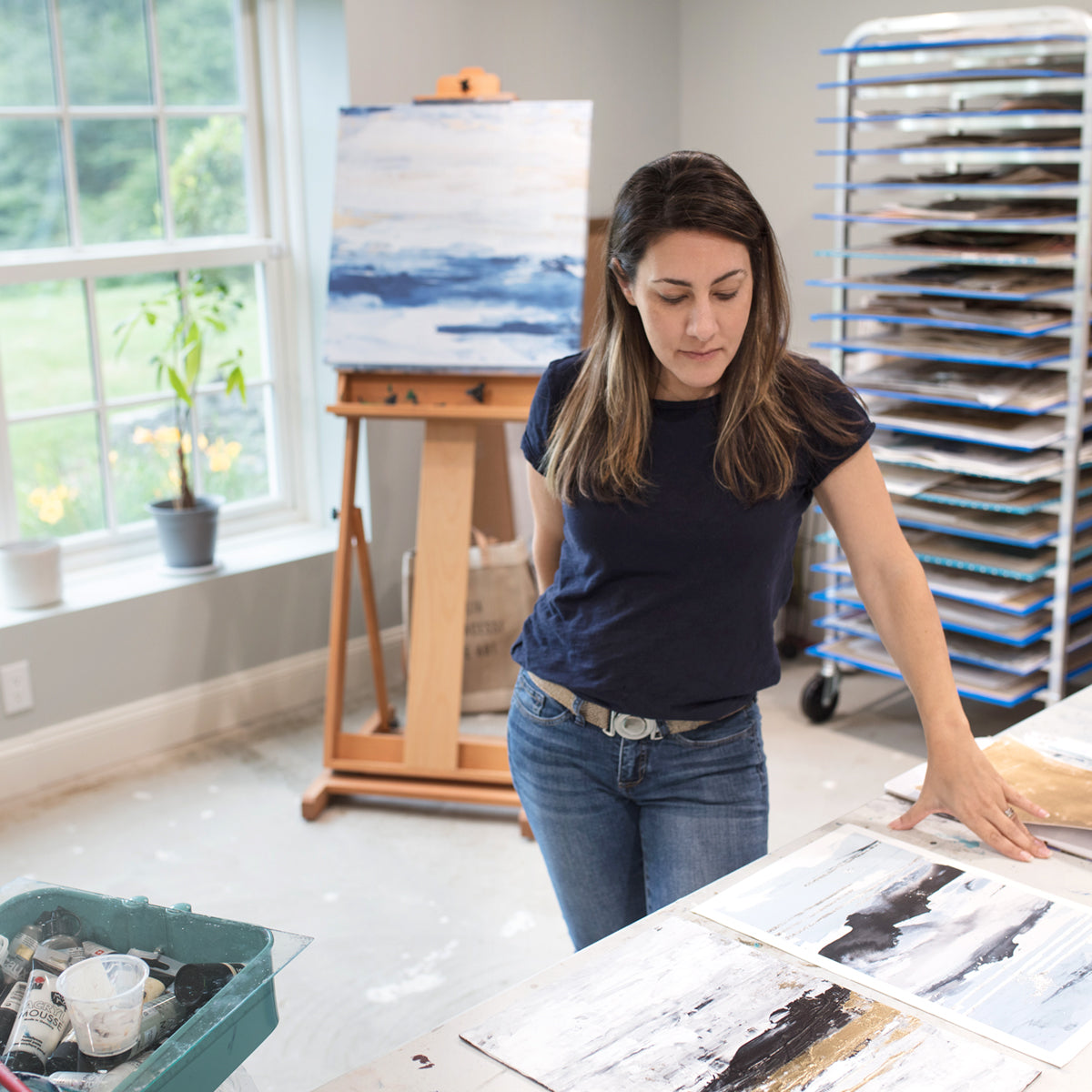 Collaborate in a Creative Process
Plan the color palette, view sketches and the work-in-progress, request adjustments, and even visit the studio to see the finished painting. We'll manage every detail for fulfillment and safe delivery.