Saint Helena - Canvas Print
A vast and expansive view of the coastline, this abstract transcends time, taking one back to the remote volcanic outpost of Napoleon Bonaparte's exquisite exile. From the perspective perched atop Jacob's Ladder or Diana's Peak, imagine taking in the dramatic views of the South Atlantic Ocean.
This print is made-to-order. Select your desired size, finishing and frame. Note, "Size" is the size of the artwork. Frames will be increase the overall size. Check out the details of a 48x60 gallery wrapped canvas print in this video.
"Saint Helena" pairs beautifully with "Labradorite Dream". Install photos by Erin of "Kismet House" feature canvas print finished in floater frames. 
ABOUT CUSTOM REPRODUCTIONS
A reproduction or print is created from a digital capture of one of Julia's original paintings. The file is digitally printed on paper or canvas. This process allows for customization as each print is made-to-order. Please note that reproductions of paintings created with metallic paints or effects are NOT created with metallic ink. Because prints are made to order, we are unable to offer refunds or exchanges.
All sales are final. To learn more, visit the Reproductions and FAQs.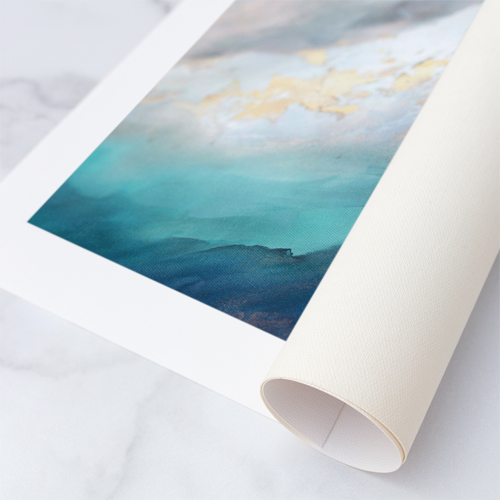 Unframed(Rolled)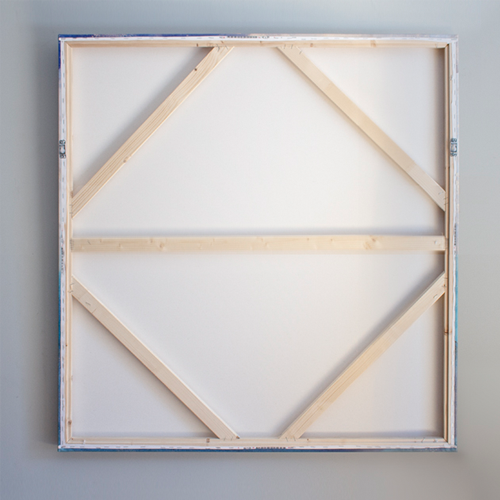 Gallery Wrapped
Framed
Coveted this print for years
I had coveted this print for a few years and moving into my own home gave me the opportunity to buy it. It's as good in person, and is the focal point of my living room. Brings the ocean into my home even I in the winter and makes me very happy!
Gorgeous piece of artwork!
I love this piece so much. The frame compliments the art so nicely. I love it and received tons of compliments!
Best Purchase EVER!!!!
I purchased the glorious Saint Helena print on canvas — 40" x 60"— and it is a truly stunning!!! I get lost staring at it. This is a real statement piece. Julia was especially kind in helping me decide whether or not I should get a floater frame as well. I did and am sooo happy with it. Will definitely be a repeat customer. Thank You, Julia!!!!